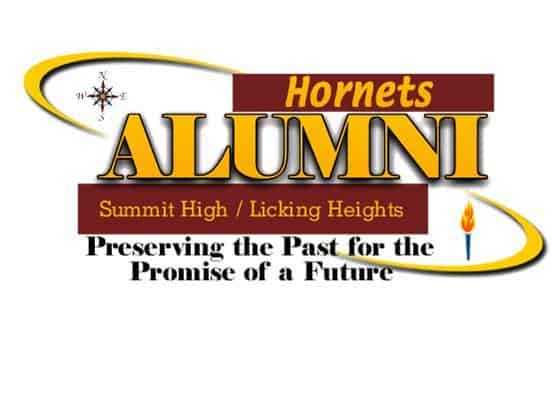 Licking Heights Alumni Association, Inc.
Preserving the Past for the Promise of a Future

P.O. Box 77
Summit Station, Ohio 43073, President: Christina Blythe Casto
E-mail Us
| | | |
| --- | --- | --- |
| | This is where we honor and remember our beloved Alumni that are deceased. May they rest in peace. | |


Leonard Lee DeNune, age 87, of Summit Station, Ohio, passed away on August 31, 2022 at Mother Angeline McCrory Manor. Leonard was born March 14, 1935 to the late Ralph and Francis (Thompson) DeNune in Columbus, OH. He served in the Marine Air Reserve and is retired from International Union of Operating Engineers. Leonard is a member of Pataskala Lodge 404 and will be remembered for his love of all things sports, especially golf! Leonard is survived by his loving wife; Beverly DeNune; children, Robert (Suzi) DeNune, Vicki (Chuck) Seeright, Chris DeNune, Michelle DeNune; grandchildren, Nickie (Dan) Lopez, Evan Seeright, Jenna Seeright, Breelyn DeNune, Brianna (DJ) DeNune, Benjamin (Caylan) Evans, Blayre (Joe) Burke; great-grandchildren, Araceli, Mia and Nadia Lopez; sister, Millie Parkinson; nieces Julie and Tracy; nephews, Chuck, Doug, Jerry and Jeff. Leonard is predeceased by his sister, Kay DeNune Kendall. A Visitation will be held on Monday, September 12, 2022, from 10:00 AM to 12:00 PM at the Pfeifer Funeral Home, where his funeral service will begin at 1PM, with Rev. Paul Snoddy officiating. Burial in the Forest Lawn Memorial Gardens. In lieu of flowers, donations may be made in Leonard's memory to the Wounded Warrior Project or the Tunnels to Towers Foundation. Online condolences available at www.pfeiferfuneral.com.


Robert Lee Geer, 88, of Pataskala, passed away peacefully at home on Sunday, November 6, 2022. He was born on January 18, 1934, a son to the late Carl and Minta (Wickliff) Geer. Robert grew up in Pataskala and graduated from Licking Heights High School. He served in the Army during the Korean Conflict. Robert was a longtime member of The Summit Station United Methodist Church. He was active in the UCT organization and participated in the be a friend program at Licking County Jail Ministry. Robert is survived by his loving wife of 66 years, Charlene; children, Terry (Jim) Eldridge, Russ Geer, Rob (Julie) Geer; 8 grandchildren; 24 great-grandkids and many nieces and nephews. Friends may call from 1-3 & 5-7 p.m. on Wednesday, November 9, 2022 at KAUBER-FRALEY FUNERAL HOME, 289 S. Main St., Pataskala, OH 43062. Funeral service will be at 11:00 a.m. on Thursday at Summit Station United Methodist Church, 6626 Summit Rd. SW, Pataskala, OH 43062 with Pastor Chris Wiseman and Pastor David Cady officiating. Interment will follow at Forest Lawn Memorial Gardens.

On September 4, 2022, Rebecca Ashley Newcomer, age 32, of Delaware passed away peacefully at Kobacker House in Columbus. She was a devoted wife, mother and friend who will be greatly missed by all who knew her.



Born September 15, 1989 in Columbus, Ohio, the daughter of Daniel & Gail (Purnell) Brink. Rebecca graduated from Licking Heights High School in 2007. She went on to earn her Bachelor's degree in human and consumer science from Ohio University.



Rebecca worked for Crème de le Crème INC., as a school manager for the past 5 years. She was a follower of Jesus Christ and attended both LifePoint and Delaware Bible Church. She was also a member and supporter of Cru (Campus Crusade for Christ).



Rebecca met her husband Jared through Cru while at Ohio University and they married in January 2013. He survives along with their sons Ethan, Elias, and Emmett; parents Daniel & Gail Brink; mother in-law Crystal Snyder (Joel) Blight; father -in-law David Newcomer; brothers Christopher, Benjamin (April), and Nicholas (Heather) Brink; sisters Katherine (Steve) Pahl, Jessica (Wesley) Williams, and Jennifer Brink; sisters-in-law Jessica (Eric) Fertel and Lindsay (Jared) Oldaker; step-brother- in-law Brice (Emily) Patterson; step-sister-in-law Julianna (Kevin) Blackstone; as well as many nieces and nephews.



Rebecca enjoyed being a teacher and spending time working with children. She enjoyed crafting, baking and cooking. Above all, Rebecca took great pleasure in being a wife and "boy mom." Those close to Rebecca remember her as loving, photogenic and personable with a bright, infectious smile. She will be remembered as a passionate, fun and loving wife, mother, sister, daughter, and aunt.



Family and friends are invited to attend calling hours on Friday, September 23rd from 5pm-8pm at Delaware Bible Church, where a celebration of Rebecca's life will be held on Saturday, September 24th at 1pm. Saturday's service will also be live-streamed at www.delawarebible.org. A private burial will take place at Cheshire Cemetery in Delaware.




Mary "Jane" (Roby) Corwin, 91, of Pataskala, Ohio passed away on Thursday, September 1, 2022. Jane was born at her Aunt Etta Beeson's home in Westerville, Ohio on March 21, 1931. She graduated as Valedictorian from Summit Station High School in 1949. Jane married Ralph O. Corwin on July 15, 1950. Preceded in death by her husband of 69 years, Ralph Corwin; parents, J.R. "Dick" and Catherine (Brossman) Roby; sister, Lou Ann Cordell; and son-in-law Chet Hazelton. She is survived by her two daughters, Jeri Sue Burgess and Cheryl Ann (Todd) Rhodes; 7 grandchildren: Stephanie (Nate) May, Jane (Garth) Fisher, Jill (Barry) Daniels, Jessica (Danny) Saft, Danton (Shannon) Watts, Christopher (Crystal) Burgess, Brian (Ashley) Burgess; 16 great grandchildren and one great great-granddaughter. She loved each one with all her heart. Also survived by nieces, nephews, cousins and many friends. Jane devoted many years as a room mother, Girl Scout leader, Sunday School teacher and church liturgist. She was a volunteer with the Easter Seals telethon and member of Jersey Presbyterian Church. Jane joined Wahneta Chapter #235, Order of the Eastern Star, in 1961 and served in many offices including 6 times as Worthy Matron. In 1994 she served as Deputy Grand Matron of District 12. She also served on many District and Grand Chapter committees through the years. She was honored to serve as an Assembly Page for the Most Worthy Grand Matron of General Grand Chapter in 2000. Jane retired from Allstate Insurance Company after 25 years on Dec. 31, 1993. Friends may call from 12-1 p.m. on Tuesday, September 6, 2022 at KAUBER-FRALEY FUNERAL HOME, 289 S. Main St., Pataskala, OH 43062. Funeral service will follow at 1:00 p.m. on Tuesday at the funeral home with Pastor Frank Carl officiating. Interment will be at Jersey Cemetery.


Judith "Judy" Ann Lewis, 77, of Pataskala, Ohio passed away Thursday, September 8, 2022 in Columbus, Ohio. She was born September 17, 1944 in Parkersburg, West Virginia to the late Inez and Charles Whited. Judith retired after many hardworking years from JCPenney Distribution Center, and then went onto work as a bus aide for the Licking Heights School District. She truly enjoyed spending time with her grandchildren, sitting on the porch with her dog Romo, and rooting for the Dallas Cowboys. Judith is survived by her beloved children, Michael (Sherry) Lewis and Marcy (Mark) Green; grandchildren, Miranda (Jeremy) Vanscoy, Andrea (Tom Kotas) Lewis, Kyle (Savannah) Lewis, Michaela (Cody) Bailey, Cassidy Green, and Alexandra (Josh) Ebrahemian; great-grandchildren, Gracelyn and Noelle Vanscoy, Senena and Georgia Lewis, and Baker Bailey; brother, Gary (Vicki) Whited; and a host of other family, friends and loved ones. Friends and family may call from 5-8pm Monday, September 12, 2022 at Kauber-Fraley Funeral Home 289 S. Main St Pataskala, OH 43062. A funeral service will be held at 11am at the funeral home Tuesday, September 13, 2022, with burial to follow at Pataskala Cemetery.


Deborah Lynn "Debbie" Ayers, 69, of Hebron, died Friday, October 7, 2022, at the Laurels of Heath. She was born October 17, 1952, in Columbus to the late Howard Brickey and Wanda (Blevins) Maynard.

Debbie was a member of Full Armour of God Baptist Church. She was creative and enjoyed crafting and painting for her family, traveling especially to the Amish County, Gatlinburg, and Kentucky, and tending to her flowers. She cherished family gatherings and being able to spend time with her family.

She is survived by her siblings, Matt (Erin Merten) Maynard, Dwight (Annette) Brickey, Tim (Teresa) Maynard, and Cathy (Ken) Morris; and several nieces, nephews, cousins, and friends.

In addition to her parents, she was preceded in death by her husband, Norman Ayers.

Visitation will be Wednesday, October 12, 2022, from 6-8pm at the Hoskinson Funeral Home-Kirkersville, 285 E. Main St. Kirkersville, OH where the funeral will be Thursday at 11:00am. Burial will follow the service in Kirkersville Cemetery.

David E. Boggs, 54, of Johnstown, OH passed away on October 4, 2022 at Mt. Carmel St. Ann's hospital in Westerville.



He was born December 4, 1967 in Columbus, OH and was the son of the late James E. Boggs and Clarice (Blankenship) Boggs.



Rhonda G. Boggs (Wife) also preceded Dave in death.



Dave had many hobbies he enjoyed. Hunting, fishing and reading were among some of the activities he enjoyed most. Playing the guitar and singing was another passion of Dave's. He played for many years and learned how to play the guitar at a very young age. He was a carpenter by trade.



Dave will be greatly missed by many people.



Dave is survived by his son, David A. Boggs; Siblings, Amy Boggs Buccilla (Kent), Scott Boggs; Nephew and Nieces, Joshua Hutchinson, Casey Buccilla and Amanda Buccilla; Girlfriend, Jo Cassidy; other extended family and many friends he made along his journey of life.



Dave did not want a funeral or a service so we have respected his wishes.
Class of:
1923 Layton Wine
1930 Rosanna Owens Appleman, Olivia Slonaker
1930 Francis Slonaker (2003)
1930 Lee M Layton
1931 Fred (Ted ) Appleman (1994)
1931 Ronald Eyman, Helen Osborn Angell
1932 Richard Baker
1933 Mildred Appleman Gieseck, Fleda Axline Johnston, Charles A. "Charlie" Wright
1934 Emerson McIntosh, Paul Strahm (husband of Anna Mary Brown Strahm-36), Madonna Russell Cowell
1935 Cecil Tipton
1936 Anna Mary Brown Strahm
1937 Lotta Pool Warthen, Clara 'Shortie' Appleman
1938 Claribel Russell Brennan
1938 Edwin Dale Houck
1939 Atha Green Donavan (mother of Jim, John), Emerson Shoaf, Ruth E. Landrum Calvert
1940 Ernestine Knoderer, John Brown, Samuel Dean, Inez Gieseck, John Houck, Jean Landrum, Patricia Price, Harold Turner, Wendell Garee, Betty Moore Runkle, Anna Poff Walter, Ruth Marie Wittman Krumm, Virginia Rae Houck
1941 Fred Walter, Ed Morrison, Mary 'Jones' Morrison, Vivian Shoaf Gleckler
1942 Mary Evelyn Starr Cahill, Dorothy Strait, Ralph Eugene Blair, Mary Eleanor (Morrison) Wineland
1943 Kenneth Kuehner, Betty Swinning Power, George Houck, Robert O.W. Moore
1944 Lucille Henderlick Christy, Marcella (Rhodeback) Cady, William Robert Crone, Leo Fravel, Charles "Kelly" Starr
1945 Clytus Hewitt, Gloria Brown Bailey
1946 Harold Irion, Thomas Wine, Marjorie R. Ginbey Reese, Paul "Buck" Bakenhaster, Robert Emerson Smith, Janice Kredell Wilson
1947 Paul Brown, Francis "Doc" Lewis, Gladys Looker Howell Brisker, Mary Alice Shough, Joseph V. Camden, Audrey (Carrick) Miller McBeth, Lou "Ann" (Roby) Cordell
1948 Margaret Wittman Suver, Francis Martin Strait, Billie (Kathleen) Fravel
1949 Wilma Jean Randall Turner, Leo Howell , John Edward Harr, Howard Fravel, Ralph E. Hoffman, Patricia Harr Wyrick, George Vernon Slonaker, Jane Edmister, Mary Jane (Roby)Corwin
1950 Mable Wolcott Cheadle, James Mount, Eileen Krumm Kirpatrick, Clarence Ray Laughlin, James Earl Fries, Jane Ann Layton Wittman, Donna Carsey Stinger, Gene Fishbaugh
1951 Darlene Baker Butler, Mary Jean Swick Hobbs
1952 Don Bruner, Phoebe Thompson, Donald L. Phillips, Betty Monaghan Barrett, Cora Eleanor Laughlin Morey, Howard Shaffer, Beverly Appleman Whited, James Russell, Robert Geer
1953 Dale Wolcott, Bill Knight, Vaughn Ware, Bob Wilt, Marlyn Appleman Burr, William (Bill) Lines, Harold Lines, Esther Dodderer Baker, Norma Shannon Wheeler,Glenn Dunno, Lenoard DeNune
1954 Jerry Phillips, Roger Wine, Max Winters, Joe Person, Bill Major, Marjorie Conners Stires, Noel H. Dentner, Gary Mexicott, Ed Flugge, Robert Gieseck, Jane Thompson,Robert Monaghan, Madonna Presley, Phil Mount, Harold Albery, Ruth Swick, Bob Link, Frank Laughlin
1955 Darrell Short, Betty Schuler Hall, Bill Dodderer, Billie Shaw, George Louis Powell Sr, Lillian Marie Gordon, Melody Galloway Dempster, Carl Strait
1956 Bill Green, Jim Washburn, Marion Grimm Armstrong, Bruce J. Baird, Connie MacIntosh Fravel, Ed Carrick
1957 John Price, Jim Vickers, Leroy Minor, Bill Hottle, Lyle Sells, Bob Wittman, Ronald L. Gieseck, John Stemen
1958 June Swanser McNerlin, Margaret Arter, Jerry Donavan, Virginia Neal, Barbara Osborn Boehm, Stewart Frederick Stock, M.D, Kelly Snook, Ralph M. "Buck" Haegele, Nancy Marie Stires, Bob Moore, Sandra Sells Bell, George Schuler, Phyllis Poff Stagg
1959 Elsie Bauerle, Larry Phalen, Eva Rosemary Laughlin, Dorothy Ann Deaver Phillips, Deanna Duboe Wittman
1960 John Stewart, Shirley Beekman Knight, Joseph Alvin Minor, Ruth Appleman
1961 Billie Sherrylynn Davis, Richard Morgan, William Edward Klema Jr, Michael Churchman
1962 Donna Foor, Phillip Angevine, Shirley Border Wagy, Shirley Allen Williamson Sparks, Rheta McMillen, Stemen Boyd, Palmer Ball, Glen Richard Thivener, Judy(Whited)Lewis
1963 Johnnie Michael Lewis, Rev. Gary Dale Stires, Darbara Hite
1964 Robert Dennis Green, Connie Todd, James Kellett, James Robinson, Jiggs Shannon, Michael Swinning, Vella Jean Gregory, Frank Powell, Loretta J. Pack, Ruth Ann Angell-Joyce, William Howard
1965 Dr. Mark William Stock, Betty Notter Smith, Anna Pietrowski, Rose Lewis, Judy Haney, Theron L. Morrison, Charles A. "Butch" Haegele, Dr. Ronald J. Hopkins, Ronnie Moore, Elaine Ball, Keith Schuler, Barbara Means Smith
1966 Steve Booker (4/4/92), Neala Carpenter Hopkins, Mitch Daniels, Nancy Souder Sheldon-Klick
1967 Derril Swinning, Debby (McIntosh) Haegele, Jerry Lee Brossman, Kathleen (Grosse) Wycoff, Judy Huff, Roger Conner, Katherine M. Dixon (Friend), LaDonna (Wills) Parker-Clemons, Sharon Garrett Denis, Brenda Morrison, Clara Rader Nevelle, Wayne McFarland
1968 David Lee Maze, Jim E. Freeman Jr., Robin Bush, Ruth Ann Messer Helton, David Walls
1969 Eugene Gollihue, James Sammons, Tony M. Alldredge, Judy Starr Brown, Daniel W. McDonnell, Michael Byers, Raymond Strawser
1970 Robert Stout, Steve Alan Craig, Victoria J. Culp, Anita Crabtree Knecht, David Caldwell, Ricky Allen Klema, Jim Lenhart, Kenneth "Curt" Starr, Sandra Kay Messer Malaby, Ed Freeman, Tony Almond
1971 Jerry Black, Ronald Huff, Sharlene Lowry Rollins, Ed Mackey, Debra Ann (Hartley) Nestor, Sue Freeman Sligh, Steven C. Starr, Sandra Zeune Harris, Trudy 'Jackie' Starr Peters, Bill Ortman, Terry Lee Lines, Debbie (Brickey) Ayers
1972 Calvin Gore, Christy (Rader) Zimmerman, Monty Albert Cummings, Pattie J. Creech Napier, Diana Hobbs Clagg, Richard "Rick" Herb
1973 Judith Prater, Donna Moore Queen, Jeff McKnight, Marilyn Chan Simmons, Eddie Stamper, Terry L. Michels, Susan Park, Vicki D. West, Cathy Mentzer, Barbara Ann Tate, Pam Conley McFarland, Judd Reese
1973 - Michael Martin
1974 George Burns, Cindy Souder Schumaker, , Patricia Madden, Grover "Chip" Fraley III, John Patrick Hines, Clarence Edwin "Ed" Arnett, Charles Wallace, Bill Lewis
1975 Guy Chambers, Janet L. Husk, James "Jim" Lucas, Bradley Warner, Darlene Weaver, Cherie R.(Lemmon) Perry-Gerding, Vicki Jones Snavely, Kenny Basham
1976 Kelly Ann Sipe, Sheila Darlene (Rowsey) Edmonds, Jon Wesley Starr, William Edward Sutherland, Jr, Jack William Hastilow, Ralph "Eddie" Edward McQueary, Jeannette Lynn Kaeppner Cooper
1977 Jim Hammond, Nick Hopper, Jenny McQreary, Chuck Hartley, Kyle "Keely" Reese Hartley, Molly Jo Mills Bozeman, Rita Humphries, Pinckney Seymour Willis Jr.
1978 - Dale Ramsey, Arlene 'Shoemaker'. Madden, Ruth Ann Noel,Tony Powell, Brad McFarland, Edwin Townsend,
1979 -Charlton "Carl" Horton, Brian K. Mexicott, Katherine L. (Burnworth) Kinsey, Gloria Hager Newhart, Robin Lynn Hager Devary, Sandra(Robbins)Crokos, Brian Smeck,
Cheryl Faye Pace, Kristie Yaskula (Kovaleski)
1980 Karen Spurlock, John Aldridge, Christina Hinson Mauge, Bruce DeHart
1981 Troy E. Cook, Toby Centek, Robert 'Bob' Smith, Joseph Powell, Charline McCance Young
1982 Jeffrey Joseph Kirchner, Charles Washington, Chaun Cahall, Tom Cumbo
1983 Boyd Crutcher, Donald Van Horn, Richard Wisener, Tammy Slick Payton
1984 Kim Knight Holstein
1985 Jay Baird, Sharon Winters Grewell, Charles P. Bullock
1986 Timothy Bryan DuBoe, Ronald J. Van Horn, Sonya Gibson Richardt, Kathy Bishop Sheck, Rick Boehm
1987 Kim Donaldson, Michelle Varney, Todd Robin Netzela, David Boggs
1988 Cheryl Davis, Thomas L. Demolet, William Lee Davis, Jennifer Dye Croghan, Shari Van Horn Cales, Sherry Mackey
1989 Lisa Mackey Fitzgerald
1990 Tina Mackey, KC Charles Glen (Chuck) Haegele
1992 Constance Hughes Roeder
1995 Christel Morgan
2003 Cameron "Cammie" Christine Brown
2005 Tawny Anderson
2006 Kristy Donavan, Steve Wilder
2007 Shawn Mark Hall, Rebecca Ashley (Brink) Newcomer
2009 Emanuel Osei
2014 James Verlin Shaw
2016 Jon Vachio
2019 Anthony Sanidad
Bus Driver--Judy Wedertz, Lavonne Hoffman, Wilma Mae Dorsey
Marilyn Sikora--Secretary at Licking Heights from 1969 to 1978
Teacher, Dale Eugene "Andy" Anderson, Bill Speaks
Rosemary Peterson--Secretary
Barbara Triplett -Teacher/Principal
Jane Cashdollar - Teacher