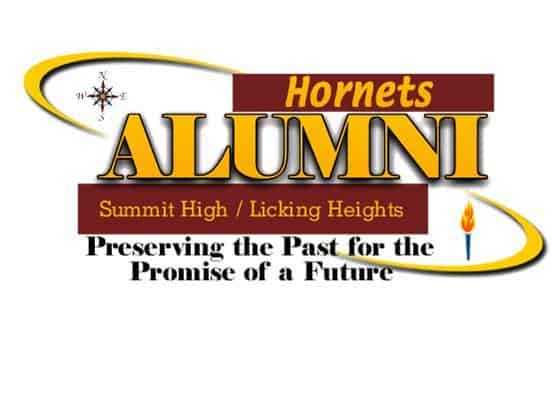 Licking Heights Alumni Association, Inc.
Preserving the Past for the Promise of a Future

P.O. Box 77
Summit Station, Ohio 43073, President: Christina Blythe Casto
E-mail Us
| | | |
| --- | --- | --- |
| | This is where we honor and remember our beloved Alumni that are deceased. May they rest in peace. | |


Howard "Red" Paul Emswiler, 83, of Pataskala, passed away on Wednesday, April 26, 2023 at his residence. He was born on July 19, 1939 in Columbus, OH, a son to the late Paul and Alice (Collins) Emswiler. Red was a lifelong farmer and owner/operator of Emswiler Farms since 1955. He was a Licking Heights alumni and a retired Kroger truck driver. Red was also a member of many organizations which include, Pataskala Lions Club, Pataskala Chamber of Commerce, and Jersey Baptist Church. He is survived by his loving wife of 62 years, Rosemary Emswiler; children, Mary Ann Vickner and Connie Webb; longtime employee who was like a son, Pat (Mary) Fry; grandchildren, Rachel Boyer, Rebecca Vickner, Samantha Vickner, Jessica Vickner and Amanda (Jimmy Loar) Reeves; great-grandchildren, Ryan Boyer, Hayley Painter- Boyer, Olivia Wiles, Aivery Wiles, Chloey Loar, Lainey Loar and Makila Loar and many nieces, nephews, friends and employees. Friends may call from 4-7 p.m. on Sunday, April 30, 2023 at Jersey Church, 13260 Morse Rd. SW, New Albany, OH 43054. Funeral service will be at 12:00 p.m. on Monday at Jersey Church with Pastor John Hays officiating. Visitation will begin one hour prior to the start of service. Interment will follow at Jersey Cemetery.

Charles Wagner (husband of Karen "Klema" Wagner) sadly and unexpectedly passed away yesterday morning- 6/26/23... It was Love at first sight with Chuck and Karen when they met her senior year in high school (Class of "64"/Licking Heights/ her cousin Jim Schmidt introduced them- Chuck & Jim were in the service together). Their love story lasted for 59+ years and will continue with all the wonderful memories he left behind for his family. He will be greatly missed by his loving wife, children, grandchildren, family, nieces, nephews and friends. An avid Star Trek and Star Wars fan. So many wonderful memories with our friends and their children. Chuck- you will be kept alive in all our hearts with those memories. Don and I will miss you, but never forget you. RIP Dear Friend-til we meet again. Prayers and Love to the family.

Joshlyn Kayla Carr, 29, of Pataskala, Ohio received her eternal healing on June 24th, 2023 after battling stage 4 colon cancer since October 2022.
Joshlyn was born on June 7th, 1994 to Paula South and John Hall in Columbus, Ohio. After graduating from Licking Heights High School in 2012, she went on to receive her nursing degree from Capital University in 2016. After graduating, she began her nursing career at Riverside Methodist Hospital caring for palliative oncology patients and finished her nursing career caring for postpartum patients and their newborns. After having children, Joshlyn began working in the office of their family farm part time while spending most of her days raising her two beautiful children.

In August of 2016, Joshlyn married her high school sweetheart of 6 years, Kevin Carr. Joshlyn & Kevin went on to have 2 children. Liam (5) and Olive (2).

Joshlyn loved being outside. She spent time tending to her beautiful flower beds and vegetable garden, as well as raising chickens. She enjoyed baking sweet treats, hosting family and friends, making flower bouquets to gift to friends, making sourdough bread, as well as serving in the women's ministry at Jersey Baptist Church. Above all, Joshlyn loved creating a beautiful homestead where her children, family, and friends could feel the presence, hope, and peace of Jesus Christ.

Joshlyn was a beloved wife to her husband, Kevin, a loving mother to her children, Liam and Olive, a cherished daughter to her mother, Paula South, father, John Hall (fiancé Shannon Feucht), in-laws, Bob (Debbie) Carr, and a wonderful granddaughter to her grandma Patty. She will be missed by a tremendous amount of family & friends.

A celebration of Life will be held at Jersey Baptist Church on Thursday, June 29th at 10am. Visitation will follow service and conclude at 1pm. A private burial will be held at a later date. Joshlyn requests bright colored attire be worn to celebrate her life. The email address of weloveyoujoshlyn@gmail.com has been set up to capture your favorite memories of Joshlyn for her family to cherish as well as to share with Liam and Olive as they grow up. In lieu of flowers, Joshlyn and her family request donations be made to Risen Motherhood Ministry, a non profit that brings gospel hope to mothers all around the world (https://www.risenmotherhood.com/donate), or a charity of your choice.


Ms. Olivia D. Duff, affectionately known as Susie, passed away peacefully on June 28, 2023, at the age of 65. She was born on February 24, 1958, in Columbus, Ohio, to the late Oliver Sr. and Charlie Mae Duff, although her family celebrated her birthday every year on February 27th. Susie was a cherished member of her community, leaving behind a legacy of love, joy, and compassion.

Susie received her education from Licking Heights High School, where she formed lifelong friendships and cultivated her passion for learning. After completing her studies, she dedicated herself to caring for children, both her own and those in her extended family. Her nurturing spirit and warm heart made her a beloved figure in the lives of many.

One of Susie's greatest pleasures in life was cooking. Her delicious meals brought people together, creating lasting memories around the dinner table. She took immense joy in preparing meals for her loved ones and ensuring that everyone's appetites were satisfied. Susie had a particular fondness for Pepsi, Juicy Fruit, and Kentucky Fried Chicken, which added an extra sprinkle of happiness to her gatherings.

In her leisure time, Susie found solace in listening to Old School R&B music. The soulful melodies of artists like Patti LaBelle, Anita Baker, and Lenny Williams provided a soundtrack to her life, evoking nostalgia and sweet memories. Additionally, Susie was an ardent supporter of The Ohio State Buckeyes, cheering on her favorite team with unwavering loyalty.

Sadly, Susie was preceded in death by her parents, her beloved son Darryl Duff Sr., her grandsons Curtis Duff Jr. and Darez Duff, and her nephew David Duff. While she is deeply missed by those who knew and loved her, her memory lives on through the lives she touched.

Left to cherish Susie's memory are her loving daughter, Bryandria Marie Duff, devoted sons, Curtis Anthony (Takai) Duff and George Bester. She also leaves behind her brothers Oliver Duff Jr., Paul Duff, and Jeffrey Duff, as well as her sisters Beverly Jones, Diane Duff, and Kathy Duff. Her 14 grandchildren will forever hold her dear in their hearts.

Susie had a wide circle of friends who were an integral part of her life. Among them, her special friend Alvin Lockhart and her best friend Cathy Banks shared countless precious moments and supported her throughout her journey. Additionally, Susie's memory will be cherished by numerous nieces, nephews, cousins, and friends whose lives she enriched with her love and kindness.

A visitation will be held on Friday, July 7, 2023, at 10:00 AM, followed by a Funeral Service at 11:00 AM at Marlan J. Gary Funeral Home, The Chapel of Peace North, located at 2500 Cleveland Ave. Those who are unable to attend in person can stream the service and offer condolences to the Duff Family at www.TheChapelofPeace.com. The website also provides the opportunity to order flowers and view a video tribute dedicated to Susie's life.

Ms. Olivia D. Duff, aka Susie, will forever be remembered for her loving nature, her culinary talents, and her unwavering devotion to her family and friends. May her soul rest in eternal peace, and may her memory continue to bring comfort and inspiration to all whose lives she touched.

Valerie Jane Raymond (Geiger),53, passed away September 2, 2023 at the Ohio Hospice of Dayton, with her daughters by her side, along with her two sons-in-law. Valerie was born August 13, 1970 to the late Janie Geiger.



She grew up in Pataskala, OH living on a dead end street where she made many lifelong friends and graduated from Licking Heights High School in 1990. Valerie met her soul mate, Kevin, in the early 90s at Merchandise Warehouse where he worked with

several members of her family and friends, and all having a little part in getting them together. Kevin proposed to Valerie on Valentine's Day 1992 with a necklace. Valerie being Valerie was excited, but mildly upset with a necklace and no ring.

Kevin knew her perfectly, expecting this; he pulled out a ring as well. The two were married September 5, 1992 and found out the following day they were expecting.



Alisha was born in April 1993, followed by Kerry two years later in May 1995. Valerie and family lived in Amanda, OH where she could watch her girls grow. Valerie coached many little league softball and soccer teams in Amanda, Stoutsville, and Lancaster. Both Alisha and Kerry played softball and Valerie enjoyed watching her girls play from various vantage points around the field, until they were adults, just like Valerie had. By the end of her girls' softball careers Valerie had found the outfield to be the best place for her outspoken, no filter personality. Valerie was also very active in helping with the American Soya Festival for several years. In 2018 Valerie and Kevin finished their lives together having moved to Hillsboro, OH in 2018 living at the Hickory Hills Lake Resort where they met several amazing new friends who quickly became like family. Valerie's pride and joy were her grandkids. She officially became Mimi in 2020 to Rayden and then in 2023 to Navie. She also had two bonus grandsons, Brandon and Thomas. They were all spoiled and did no wrong in Valerie's eyes. She loved all of them with her heart and soul.



Valerie loved her Buckeyes and her blood ran Scarlet and Gray, and was obsessed with anything sparkly or "bling bling" as she liked

to say. Valerie had a lot of hardships and obstacles in life, her health problems being one of the biggest ones. With her stubbornness, she would always overcome anything that stood in her way. She loved many people and was loved in return by many, and she made a large impact on everyone's life she touched and life without her will not be the same. May she rest in peace where she will no longer struggle with her health, and walk pain free with her love of a lifetime in God's mansion in the sky.



Valerie leaves behind her two beautiful daughters, Alisha (Robert) Turner, and Kerry (Zach) Damron. Along with her grandchildren, Brandon, Thomas, Rayden, Navie, and an unborn baby boy due in November 2023, her beloved dog, Chewy, brothers-in-law Ryan and Pat Raymond, her very close Aunt Rose and Uncle Les whom she viewed as parents, especially after the passing of her own mother. In addition, many close cousins she considered siblings: Tammy, Chris, Debbie, Ralph, and Billy, several aunts, uncles, cousins, "adopted" children Kristine Rice, Austin Ross, and Kerri Cox, as well as her best friends Sandy and Rick Mobley, Amy and Jimmy Coomer, Tom and Judy Vann, "The Girls" Ethel, Brenda and Rosie, Terri Mullins, Bev Damron, Lena Samsal, Mary and Ed Worley, Mike and Diana Mowery and the Gilbert Family.



She was preceded in death by her husband of 28 years, Kevin Raymond, her mother, Janie Geiger, grandmother Irene, mother and father-in-law, Henry and Jeneniene Raymond, two angel grand babies, several aunts, uncles, and close friends.



A funeral service honoring Valerie's life and faith will be held 11:00 AM, Friday, September 8, 2023 in the chapel of the Pfeifer-Woodyard Funeral Home in Reynoldsburg. Father Sunder Ery will be the Celebrant. Burial will follow in St. Joseph's Cemetery in Lockbourne. Visiting hours will be on Thursday from 5:00 PM-8:00 PM at the funeral home.



The family asks that donations in Valerie's memory be made to St. Jude Children's Research Hospital at https://www.stjude.org/donate/donate-to-st-jude.html?sc_icid=header-btn-donate-now or to Shriner's Children's Hospital at www.shrinerschildrens.org.



John Thomas Wears, 68, of Reynoldsburg, passed away on Monday, June 26, 2023 at his residence. He was born on January 17, 1955, a son to the late Lyle and Joanne (Miklos) Wears. John is survived by his loving wife of 32 years, Sharon Wears; children, Patricia Ann (Terry) Fuller, Christina (John Leslie) Terry and Larry Gene Terry Jr.; siblings, Diane (Terry) Wears, Debbie (Ben) Wears, and Jack Wears; several grandchildren; four great-grandchildren and many nieces, nephews and family members. Honoring the family's wishes, cremation will take place.

Terry Lee Sutherland, 62, of Pataskala was called home to be with the Lord on August 7, 2023. He was born January 23, 1961 to Pastor William & Nellie Sutherland. He was a graduate of Licking Heights, class of 1979. Terry worked for The New Albany Mill for 27 years before leaving to follow his dream of starting his own business, Sutherland's Landscaping & Excavating, Inc. His true passion was his family, farming and raising livestock.

In addition to his parents, he is survived by his high school sweetheart and loving wife of 42 years, Kelly Sutherland; Daughters Ashlee (Andrew) Spencer & Michelle (Matthew) Hardy; grandchildren which were his pride and joy Alexis, Ashlynn & Axton Spencer and Brooklynn Hardy; sister Donna (Charles) Radovich; loving in-laws, nieces, nephews and a host of longtime friends. He is preceded in death by his brother Eddie Sutherland.

To know Terry was to love Terry. He was the most selfless, hardworking, patient, humble and giving man you would ever meet. He loved helping his grandkids with their 4H projects, teaching them about farming and the value of hard work.

A graveside service will be held Friday, August 11th at 4:00p.m. at the Jersey Cemetery. In lieu of flowers, memorial contributions can be made in Terry's name to the Jersey Farmers 4H Club, 2095 Putnam Rd SW Pataskala, OH 43062.
Class of:
1923 Layton Wine
1930 Rosanna Owens Appleman, Olivia Slonaker
1930 Francis Slonaker (2003)
1930 Lee M Layton
1931 Fred (Ted ) Appleman (1994)
1931 Ronald Eyman, Helen Osborn Angell
1932 Richard Baker
1933 Mildred Appleman Gieseck, Fleda Axline Johnston, Charles A. "Charlie" Wright
1934 Emerson McIntosh, Paul Strahm (husband of Anna Mary Brown Strahm-36), Madonna Russell Cowell
1935 Cecil Tipton
1936 Anna Mary Brown Strahm
1937 Lotta Pool Warthen, Clara 'Shortie' Appleman
1938 Claribel Russell Brennan
1938 Edwin Dale Houck
1939 Atha Green Donavan (mother of Jim, John), Emerson Shoaf, Ruth E. Landrum Calvert
1940 Ernestine Knoderer, John Brown, Samuel Dean, Inez Gieseck, John Houck, Jean Landrum, Patricia Price, Harold Turner, Wendell Garee, Betty Moore Runkle, Anna Poff Walter, Ruth Marie Wittman Krumm, Virginia Rae Houck
1941 Fred Walter, Ed Morrison, Mary 'Jones' Morrison, Vivian Shoaf Gleckler
1942 Mary Evelyn Starr Cahill, Dorothy Strait, Ralph Eugene Blair, Mary Eleanor (Morrison) Wineland
1943 Kenneth Kuehner, Betty Swinning Power, George Houck, Robert O.W. Moore
1944 Lucille Henderlick Christy, Marcella (Rhodeback) Cady, William Robert Crone, Leo Fravel, Charles "Kelly" Starr
1945 Clytus Hewitt, Gloria Brown Bailey
1946 Harold Irion, Thomas Wine, Marjorie R. Ginbey Reese, Paul "Buck" Bakenhaster, Robert Emerson Smith, Janice Kredell Wilson
1947 Paul Brown, Francis "Doc" Lewis, Gladys Looker Howell Brisker, Mary Alice Shough, Joseph V. Camden, Audrey (Carrick) Miller McBeth, Lou "Ann" (Roby) Cordell
1948 Margaret Wittman Suver, Francis Martin Strait, Billie (Kathleen) Fravel, Bob Staley
1949 Wilma Jean Randall Turner, Leo Howell , John Edward Harr, Howard Fravel, Ralph E. Hoffman, Patricia Harr Wyrick, George Vernon Slonaker, Jane Edmister, Mary Jane (Roby)Corwin
1950 Mable Wolcott Cheadle, James Mount, Eileen Krumm Kirpatrick, Clarence Ray Laughlin, James Earl Fries, Jane Ann Layton Wittman, Donna Carsey Stinger, Gene Fishbaugh
1951 Darlene Baker Butler, Mary Jean Swick Hobbs, Rosemary Fishbaugh Fravel Peterman, Melvin Hite
1952 Don Bruner, Phoebe Thompson, Donald L. Phillips, Betty Monaghan Barrett, Cora Eleanor Laughlin Morey, Howard Shaffer, Beverly Appleman Whited, James Russell, Robert Geer, Frank Washburn
1953 Dale Wolcott, Bill Knight, Vaughn Ware, Bob Wilt, Marlyn Appleman Burr, William (Bill) Lines, Harold Lines, Esther Dodderer Baker, Norma Shannon Wheeler,Glenn Dunno, Lenoard DeNune
1954 Jerry Phillips, Roger Wine, Max Winters, Joe Person, Bill Major, Marjorie Conners Stires, Noel H. Dentner, Gary Mexicott, Ed Flugge, Robert Gieseck, Jane Thompson,Robert Monaghan, Madonna Presley, Phil Mount, Harold Albery, Ruth Swick, Bob Link, Frank Laughlin
1955 Darrell Short, Betty Schuler Hall, Bill Dodderer, Billie Shaw, George Louis Powell Sr, Lillian Marie Gordon, Melody Galloway Dempster, Carl Strait
1956 Bill Green, Jim Washburn, Marion Grimm Armstrong, Bruce J. Baird, Connie MacIntosh Fravel, Ed Carrick
1957 John Price, Jim Vickers, Leroy Minor, Bill Hottle, Lyle Sells, Bob Wittman, Ronald L. Gieseck, John Stemen, Howard "Red" Paul Emswiler,
1958 June Swanser McNerlin, Margaret Arter, Jerry Donavan, Virginia Neal, Barbara Osborn Boehm, Stewart Frederick Stock, M.D, Kelly Snook, Ralph M. "Buck" Haegele, Nancy Marie Stires, Bob Moore, Sandra Sells Bell, George Schuler, Phyllis Poff Stagg, Darlene Henson Sowers, Charlotte Strait Reed
1959 Elsie Bauerle, Larry Phalen, Eva Rosemary Laughlin, Dorothy Ann Deaver Phillips, Deanna Duboe Wittman, Darlene Sowers (Henson), Maynard Ball, Judy Thompson Creech
1960 John Stewart, Shirley Beekman Knight, Joseph Alvin Minor, Ruth Appleman
1961 Billie Sherrylynn Davis, Richard Morgan, William Edward Klema Jr, Michael Churchman
1962 Donna Foor, Phillip Angevine, Shirley Border Wagy, Shirley Allen Williamson Sparks, Rheta McMillen, Stemen Boyd, Palmer Ball, Glen Richard Thivener, Judy(Whited)Lewis
1963 Johnnie Michael Lewis, Rev. Gary Dale Stires, Darbara Hite
1964 Robert Dennis Green, Connie Todd, James Kellett, James Robinson, Jiggs Shannon, Michael Swinning, Vella Jean Gregory, Frank Powell, Loretta J. Pack, Ruth Ann Angell-Joyce, William Howard, Ruth Kettell Hurlburt, Charles Wagner
1965 Dr. Mark William Stock, Betty Notter Smith, Anna Pietrowski, Rose Lewis, Judy Haney, Theron L. Morrison, Charles A. "Butch" Haegele, Dr. Ronald J. Hopkins, Ronnie Moore, Elaine Ball, Keith Schuler, Barbara Means Smith
1966 Steve Booker (4/4/92), Neala Carpenter Hopkins, Mitch Daniels, Nancy Souder Sheldon-Klick
1967 Derril Swinning, Debby (McIntosh) Haegele, Jerry Lee Brossman, Kathleen (Grosse) Wycoff, Judy Huff, Roger Conner, Katherine M. Dixon (Friend), LaDonna (Wills) Parker-Clemons, Sharon Garrett Denis, Brenda Morrison, Clara Rader Nevelle, Wayne McFarland
1968 David Lee Maze, Jim E. Freeman Jr., Robin Bush, Ruth Ann Messer Helton, David Walls
1969 Eugene Gollihue, James Sammons, Tony M. Alldredge, Judy Starr Brown, Daniel W. McDonnell, Michael Byers, Raymond Strawser
1970 Robert Stout, Steve Alan Craig, Victoria J. Culp, Anita Crabtree Knecht, David Caldwell, Ricky Allen Klema, Jim Lenhart, Kenneth "Curt" Starr, Sandra Kay Messer Malaby, Ed Freeman, Tony Almond
1971 Jerry Black, Ronald Huff, Sharlene Lowry Rollins, Ed Mackey, Debra Ann (Hartley) Nestor, Sue Freeman Sligh, Steven C. Starr, Sandra Zeune Harris, Trudy 'Jackie' Starr Peters, Bill Ortman, Terry Lee Lines, Debbie (Brickey) Ayers, Linda Zeune
1972 Calvin Gore, Christy (Rader) Zimmerman, Monty Albert Cummings, Pattie J. Creech Napier, Diana Hobbs Clagg, Richard "Rick" Herb
1973 Judith Prater, Donna Moore Queen, Jeff McKnight, Marilyn Chan Simmons, Eddie Stamper, Terry L. Michels, Susan Park, Vicki D. West, Cathy Mentzer, Barbara Ann Tate, Pam Conley McFarland, Judd Reese
1973 - Michael Martin
1974 George Burns, Cindy Souder Schumaker, , Patricia Madden, Grover "Chip" Fraley III, John Patrick Hines, Clarence Edwin "Ed" Arnett, Charles Wallace, Bill Lewis, Karen Burns Christy, John Thomas Wears
1975 Guy Chambers, Janet L. Husk, James "Jim" Lucas, Bradley Warner, Darlene Weaver, Cherie R.(Lemmon) Perry-Gerding, Vicki Jones Snavely, Kenny Basham
1976 Kelly Ann Sipe, Sheila Darlene (Rowsey) Edmonds, Jon Wesley Starr, William Edward Sutherland, Jr, Jack William Hastilow, Ralph "Eddie" Edward McQueary, Jeannette Lynn Kaeppner Cooper, Olivia D. Duff
1977 Jim Hammond, Nick Hopper, Jenny McQreary, Chuck Hartley, Kyle "Keely" Reese Hartley, Molly Jo Mills Bozeman, Rita Humphries, Pinckney Seymour Willis Jr., Tamera Marie (Tammy Bope) Garrett
1978 - Dale Ramsey, Arlene 'Shoemaker'. Madden, Ruth Ann Noel,Tony Powell, Brad McFarland, Edwin Townsend,
1979 -Charlton "Carl" Horton, Brian K. Mexicott, Katherine L. (Burnworth) Kinsey, Gloria Hager Newhart, Robin Lynn Hager Devary, Sandra(Robbins)Crokos, Brian Smeck,
Cheryl Faye Pace, Kristie Yaskula (Kovaleski), Terry Lee Sutherland
1980 Karen Spurlock, John Aldridge, Christina Hinson Mauge, Bruce DeHart
1981 Troy E. Cook, Toby Centek, Robert 'Bob' Smith, Joseph Powell, Charline McCance Young, Gary Poole, Jeff Bailey, Lisa Leonard, Wanda Norman, Iva Mlnor, Richard Luff, Ray Basham, Ella Burton
1982 Jeffrey Joseph Kirchner, Charles Washington, Chaun Cahall, Tom Cumbo, David Rhodes
1983 Boyd Crutcher, Donald Van Horn, Richard Wisener, Tammy Slick Payton
1984 Kim Knight Holstein, Jackie Powell Hastilow
1985 Jay Baird, Sharon Winters Grewell, Charles P. Bullock
1986 Timothy Bryan DuBoe, Ronald J. Van Horn, Sonya Gibson Richardt, Kathy Bishop Sheck, Rick Boehm, Tom Long
1987 Kim Donaldson, Michelle Varney, Todd Robin Netzela, David Boggs
1988 Cheryl Davis, Thomas L. Demolet, William Lee Davis, Jennifer Dye Croghan, Shari Van Horn Cales, Sherry Mackey, Carol Zak Rucker
1989 Lisa Mackey Fitzgerald
1990 Tina Mackey, KC Charles Glen (Chuck) Haegele, Valerie Jane Raymond (Geiger)
1992 Constance Hughes Roeder
1995 Christel Morgan
2003 Cameron "Cammie" Christine Brown
2005 Tawny Anderson
2006 Kristy Donavan, Steve Wilder
2007 Shawn Mark Hall, Rebecca Ashley (Brink) Newcomer
2009 Emanuel Osei
2012 Joshlyn Kayla Carr
2014 James Verlin Shaw
2016 Jon Vachio
2019 Anthony Sanidad
Bus Driver--Judy Wedertz, Lavonne Hoffman, Wilma Mae Dorsey
Marilyn Sikora--Secretary at Licking Heights from 1969 to 1978
Teacher, Dale Eugene "Andy" Anderson, Bill Speaks
Rosemary Peterson--Secretary
Barbara Triplett -Teacher/Principal
Jane Cashdollar - Teacher